The WRAC will be hosting "The Art of CHANGE," an art therapy group for survivors of all stripes. C.H.A.N.G.E. stands for "Challenging Harmful Assault Narratives through Group Expression." The goal of "The Art of CHANGE" is to give survivors a space to share their creative works to stand against hurtful myths and stigmas surrounding sexual assault.
Follow the QR code or the link below to learn more about the group and how to sign up.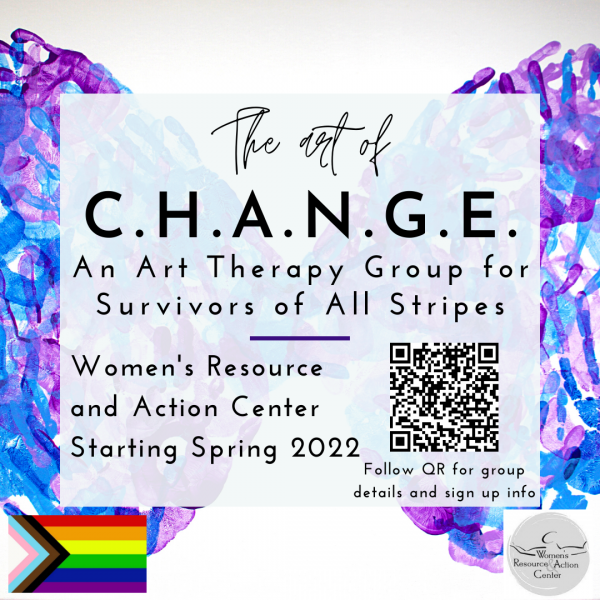 The Art of CHANGE - Art Therapy Group
CHANGE began through the University of Northern Iowa's Office of Compliance and Equity Management (OCEM) in Spring 2021 as an art exhibit. The exhibit was conceptualized, created, and implemented by Karrah Bates, the 2020-21 Sexual Assault Prevention Graduate Assistant for the OCEM and current intern counselor at WRAC.
Individuals with disabilities are encouraged to attend all University of Iowa-sponsored events. If you are a person with a disability who requires a reasonable accommodation in order to participate in this program, please contact Karrah Bates at the WRAC at (319) 335-1486.