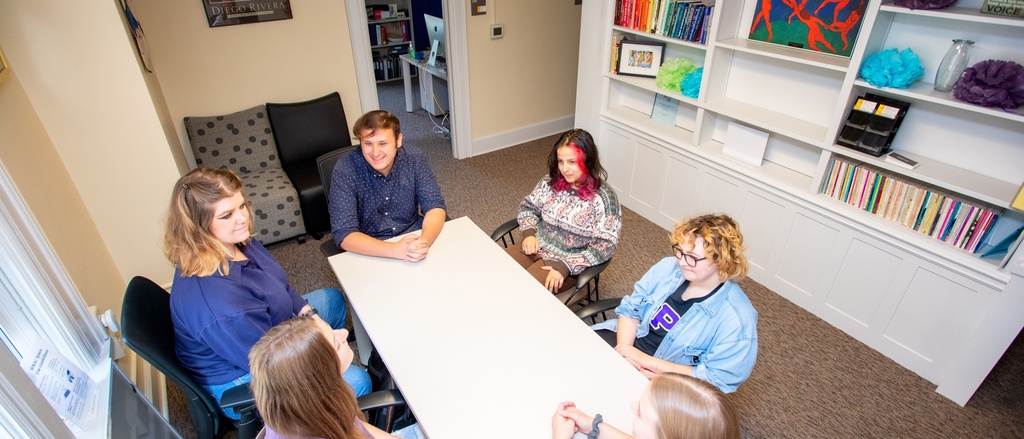 WRAC Volunteer Programs
You can get involved at WRAC! From taking steps to change the world to doing something just for the fun of it, you can be a part of making it all happen at WRAC.
Any student, staff or faculty member at the University of Iowa – and anyone in the surrounding community – can volunteer at the Center. No prior experience or special qualifications are needed.
If you are interested in volunteering during the Fall 2022 semester, please complete this Volunteer Form and we will reach out to you for further steps.
Volunteer Programs:
WRACtivists
Convert an interest in social justice into action!
Develop vital skills and learn strategies to generate political engagement and social change
Donate
At the Women's Resource and Action Center, we provide a combination of useful direct service programs and powerful activism to create social change.
Your support is key in enabling us to respond to direct need with a vision to change the world.
On Accessibility:
Individuals with disabilities are encouraged to attend all University of Iowa-sponsored events. If you are a person with a disability who requires a reasonable accommodation in order to participate in this program, please contact WRAC in advance at 319-335-1486.