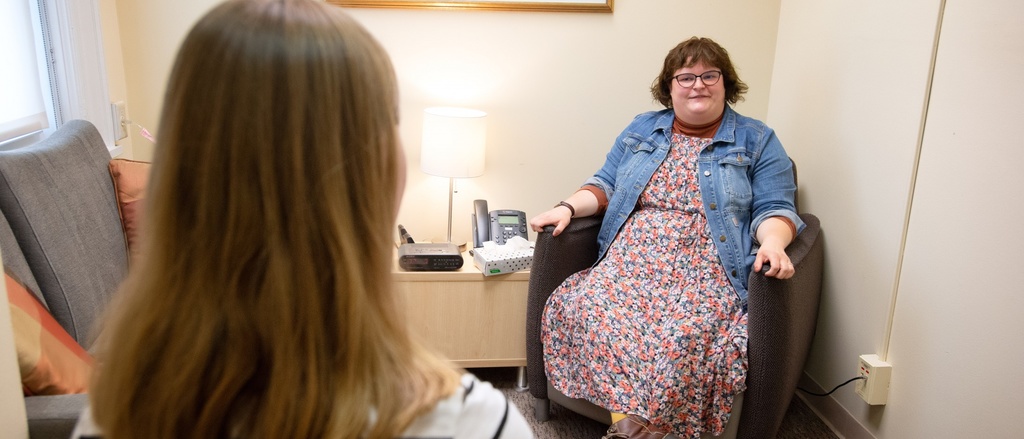 Individual counseling services are available at WRAC during the Fall and Spring semesters. Counseling is provided by advanced doctoral students who are doing their practicum at WRAC as part of their PhD program in Counseling Psychology. Counseling services are confidential, and offered at no cost, to UI students, employees, and the public.
To request counseling services, please email wrac@uiowa.edu. You will be asked for some basic information, including how the counselor can contact you directly to set up your initial appointment. All information you provide will be kept confidential.
Our 2023-24 Counselors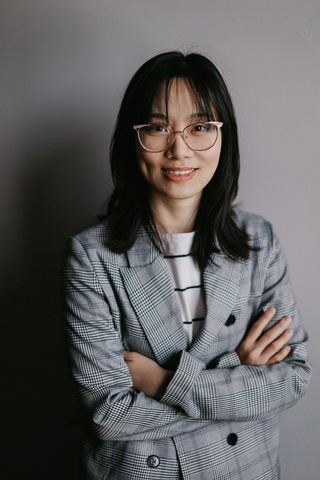 Lyuchen Ben, MA
Pronouns: she/they
Doctoral Student, University of Iowa Counseling Psychology
Education: I received my master's degree in Educational Psychology with an emphasis in Counselor Education. I am a practicum trainee as well as a doctoral student in the Counseling Psychology program at the University of Iowa.
Clinical and Counseling Interest: I have experience working as a mental health intern in a college counseling center as well as in a private practice to serve a diverse population. I have worked with students with concerns that are anxiety-related, depression-related, adjustment-related, trauma-related, body image-related, and/or interpersonal relationship-related, etc.
Multicultural Interest: My clinical practice dedicates to LGBTQIA2S+ affirmative and liberating therapy by navigating through unique life narratives (i.e., acceptance, radical healing, social transitions, and positive LGBTQIA2S+ identities). I look forward to working with sexually diverse and gender diverse persons.
Outreach/Scholarly Interest: I would love to collaborate with different programming's on campus.
---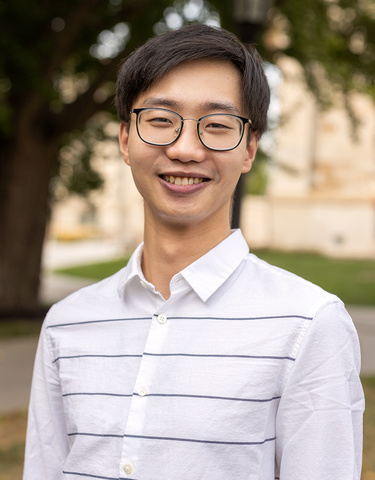 Ziyi Wang, M.Ed.
Pronouns: he/him
Doctoral Student, University of Iowa Counseling Psychology
Education:
Doctoral Student in Counseling Psychology Program, University of Iowa
M.Ed. in Counseling Psychology, Temple University
B.A. in Psychology, University of Minnesota-Twin Cities
Clinical Interests: My current therapeutic approach aims to combine person-centered therapy, positive psychology, acceptance and commitment therapy within the multicultural orientation framework. I believe that therapeutic relationship plays a key role in facilitating therapeutic change for my clients. My goal is to create a safe and supportive therapeutic climate that promotes growth through empathetic understanding, genuineness, and unconditional positive regard. I hold the belief that people are inherently resilient in the face of adversity. Therefore, my work focuses on empowering individuals to nurture their strengths and harness their inner resources, enabling them to overcome challenges and embrace a meaningful life. I also enjoy assisting my clients in coping with difficult thoughts and emotions they encounter, exploring their deeply held values, and most importantly, embracing their authentic selves.
Multicultural Interests: As an international and first-generation college and graduate student, I have come to realize the systemic oppression that act as barriers for students who are from marginalized groups, impeding their ability to thrive on campus. Therefore, I am deeply committed to providing support for students who are going through transitions, who experience oppression, and those who have limited access to mental health resources and have difficulty maintaining mental wellness while reaching academic and career goals.
---
On Accessibility:
Individuals with disabilities are encouraged to attend all University of Iowa-sponsored events. If you are a person with a disability who requires a reasonable accommodation in order to participate in this program, please contact WRAC in advance at 319-335-1486.