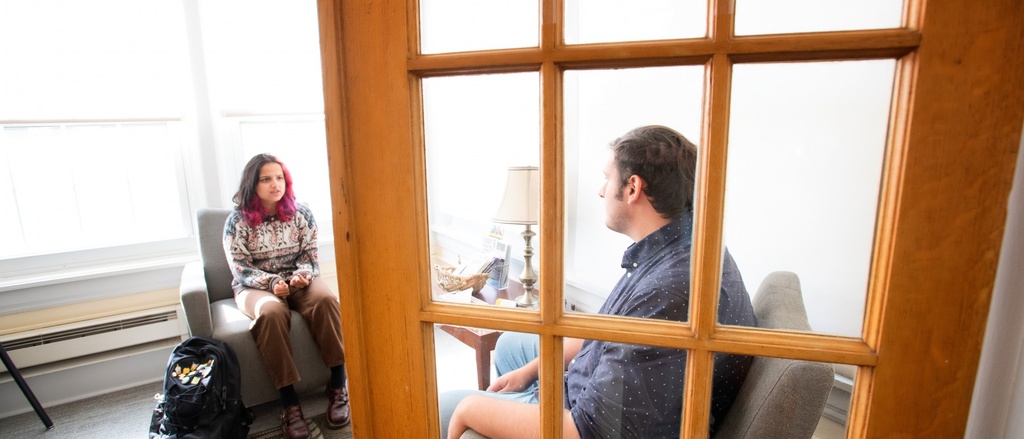 WRAC
confidential assistance and support
WRAC provides confidential, 1:1 assistance and support for anyone with concerns about discrimination, harassment, violence, or other matters. We specialize in identity-based concerns, and care about your experience.
To get connected with WRAC's confidential assistance:
Call 319-335-1486
Or
Email wrac@uiowa.edu and leave a message with your name and how you can be reached. You may leave information about your specific concern/s, but are not required to do so.
One of our confidential staff will get back to you ASAP to discuss your concerns, assist you, and provide you with information and connection to any additional help you need. We are here for you.
Other resources:
If you feel you are unsafe, trust your instincts and seek assistance. Consider calling one of the following (24 hours):
The (*) symbol means anything you share with this agency will remain private and confidential.
*Rape Victim Advocacy Program
*Phone: (319) 335-6000
Web: http://rvap.org
Domestic Violence Intervention Program
(319) 351-1043
Iowa Domestic Abuse Hotline
(800) 373-1043
University of Iowa Nite Ride
(319) 384-1111
Johnson County Sexual Assault Response Team
https://nursing.uiowa.edu/jcsart
Counseling and care
Visit this page for information about our counseling services
If you were sexually assaulted recently, you may want to go to a local hospital for a sexual assault evidentiary examination. It can be helpful to know that it's very common for survivors to question the reality of their assault right after the incident, regardless of the circumstances.
For help deciding how to proceed after experiencing a Sexual Assault at the University of Iowa, you can contact the University of Iowa Sexual Misconduct Response Coordinator at 319-335-6200. However, please be aware that the Sexual Misconduct Response Coordinator may need to file an official report. If you want to talk to someone who is able to keep your conversation confidential you should contact one of the following.
*Office of the Ombudsperson
(319) 335-3608
*University Counseling Service
(319) 335-7294
*Faculty and Staff Services
(319) 335-2085
Student Health Services
(319) 335-8370
*Women's Resource and Action Center
(319) 335-1486