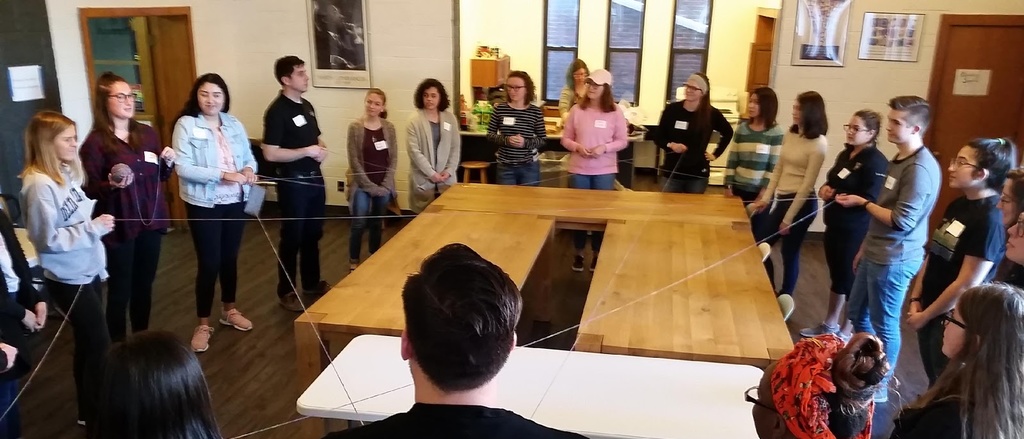 The WRACtivist program provides students with needed skills to tackle important issues by training them to develop and use strategies for political action and social change. Direct action organizing, the ins and outs of electoral politics, and how to coordinate educational campaigns are just some of the areas in which WRACtivists provides training. After training, the group chooses issues they want to address for the academic year, then organizes campaigns and projects on those issues.
Learn to focus your efforts on behalf of social change through this dynamic program!
WRACtivists are an academic-year-long program which holds trainings each semester.
Volunteers must complete mandatory training sessions.
WRACtivisits meet weekly on Mondays at 5:15pm At WRAC.