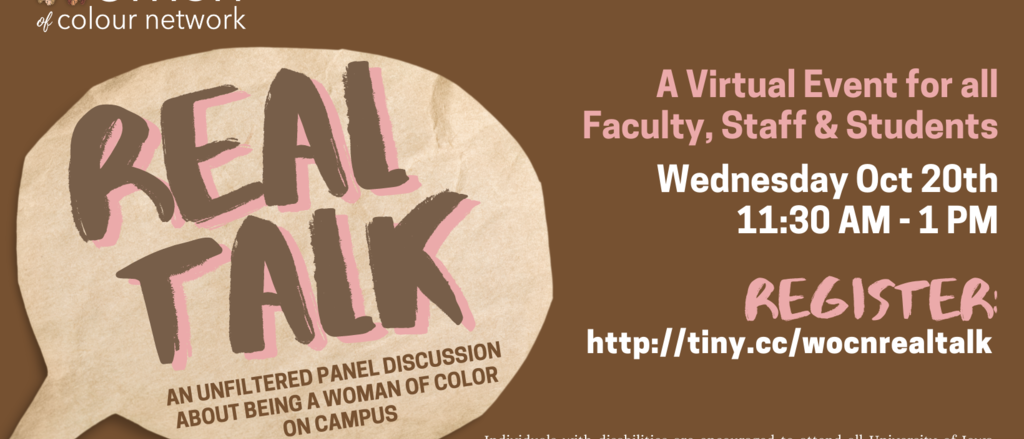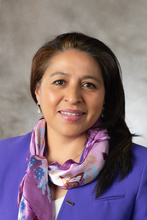 Gabriela Rivera
Associate Director, Diversity, Equity and Inclusion Henry B. Tippie College of Business Undergraduate Program Office
Gabriela was born in Mexico and moved to Davenport, Iowa with her mother in 1988. An only child, Latina and first-generation college student, completed all her higher education in the United States starting at Scott Community College, transferring to Central College and completing her Higher Education and Student Affairs graduate degree at the University of Iowa. She made Coralville her home with her husband Diego, son Omar, two daughters, Isabel, and Camila and her dog Jack.
"Women should shine light on their accomplishments and not feel egotistical when they do. It's a way to let the world know that we as women can accomplish great things and be there for each other!"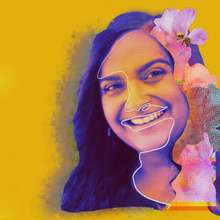 Dr. Saba Khan Vlach
An elementary school teacher for 17 years, Dr. Khan Vlach earned her Master's at Texas Woman's University in Reading Education and her Ph. D. from The University of Texas at Austin. Dr. Khan Vlach's research interests include critical pedagogy, children's literature, literature discussions, young children's reader responses, and inservice teacher education. Her current work employs case study and discourse analysis methodologies in order to examine how three inservice elementary teachers enact critical pedagogy in the context of English language arts instruction with multicultural children's literature, as well as how these teachers sustain and grow their stance as critical educators in and out of public school. Vlach's work draws on the conceptual frameworks of Freire's theory of critical literacy, Kumashiro's theory of anti-oppressive education, and Brown's theory of humanizing critical sociocultural knowledge. She looks forward to pursuing future endeavors that explore elementary teachers enacting critical pedagogy in predominantly White spaces, literacy lives of elementary Muslim students, as well as the use and creation of slam poetry with students in elementary school.
"Take care of yourself, rest, and center the work that brings you joy!"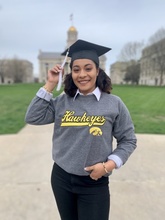 Celine Fender
Higher Education and Student Affairs Program
BIG10 Diversity Intern for Hawkeye Athletics
Celine D. Fender is a second-year doctoral student in the Higher Education and Student Affairs program. Her research interests include mothers in academia, trends in international higher education and student mobility, and activism among student-athletes.
"Take time to stop and remember how far you have come, how much you have accomplished, and how much you have grown. Sometimes you get so caught up in the "grind" you forget to pause and congratulate yourself."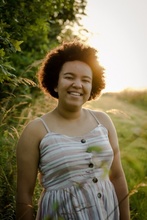 Roban Worrick
Resident Assistant Program of Study: International Studies, Spanish minor, Nonprofit Leadership & Philanthropy Certificate
I'm Roban Worrick, a second year student at the University of Iowa majoring in International Studies, minoring in Spanish, and completing the Nonprofit Leadership and Philanthropy certificate. I am a first year resident assistant and participate in a number of student organizations including the Multicultural Student Association and the Association of Fundraising Professionals. My current career goal is to work in the nonprofit sector.
"Knowing your boundaries and your worth will help you find balance in life."