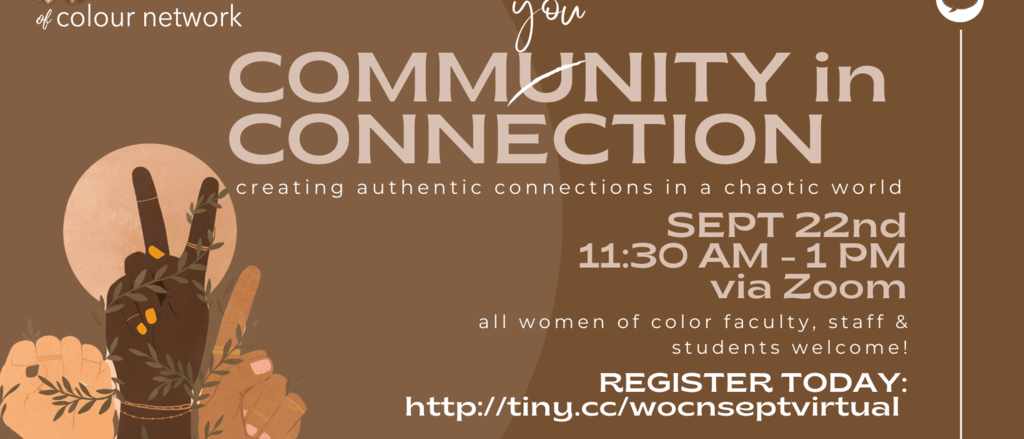 Meet the Facilitators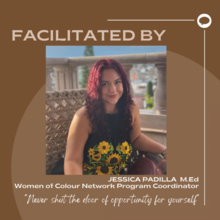 Jessica Padilla M.Ed
Jessica Padilla was born and raised in Muscatine, Iowa. She is the daughter of Mexican immigrant parents who instilled the importance of their language and culture. As a Hawkeye alum, Padilla received a BA in International Studies (Latin American Emphasis) and B.A. in Spanish while also earning the Critical Cultural Competence Certificate. After discovering the field of Student Affairs and her involvement with the NASPA Undergraduate Fellowship Program, she decided to pursue graduate school at Iowa State University, where she received her Master's in Education in Student Affairs and certificate in Education for Social Justice in 2016.
In October 2016, Jessica joined Women's Resource & Action Center as the Iowa NEW Leadership Program Coordinator. Her work involves implementing, coordinating, and assessing educational programs through critical feminist analysis. Additionally, she oversees the program development and operations of Iowa (N.E.W) National Education for Women's Leadership Program, a program that she participated in as an undergraduate student in 2013. In the Fall of 2017, she spearheaded the launch of the UIowa Womxn of Colour Network (WOCN) Programming Series and Lunch Meet-ups. These programs intend to create space for dialogue, support, and empowerment among students, faculty, and staff.
Jessica's work is grounded and driven by her dedication to social justice and equity. She works with and for the advancement of minoritized groups, women empowerment, civic engagement, advocacy, and support for students. In her free time, she likes to travel to her parent's home state Michoacán, MX, immerse herself in Latinx culture through dancing and spending time with her chosen family of friends.
Jessica has served in various committees and roles across campus over the years. The Center for Diversity & Enrichment, TRIO Student Support Services, and the Latino Native American Cultural Center were vital to her undergraduate retention; therefore, has always strived to be connected professionally to these units on campus and offer her support. She's been a part of the Iowa Edge Planning Committee, served as Treasurer of the Latinx Faculty/Staff Council, Co-Chair of the Latino/a Native American Alumni Alliance Board. Alum of the UI Executive Leadership Academy-Higher Education. She is an active alumnae member of Sigma Lambda Gamma National Sorority Inc. and has served as Intake Advisor for the Alpha Chapter here at the University of Iowa.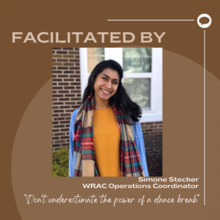 Simone Stecker
Simone Stecker graduated from the University of Iowa in 2017 with a Bachelors's in Communication Studies, a Minor in Religion and Media, and a Writing Certificate. She is currently the Operations Coordinator at the Women's Resource & Action Center at the University of Iowa where she serves students and provides support to staff at the center. In addition to being WRAC's central source of communication, she also provides support to Jessica Padilla in the coordination of the Women of Colour Network and Iowa N.E.W. Leadership Institute.
Simone also has skills in graphic design which she utilizes regularly when creating content for WRAC's social media and digital presence.