This Storm Will Pass Facilitator
Meet Iyana Leach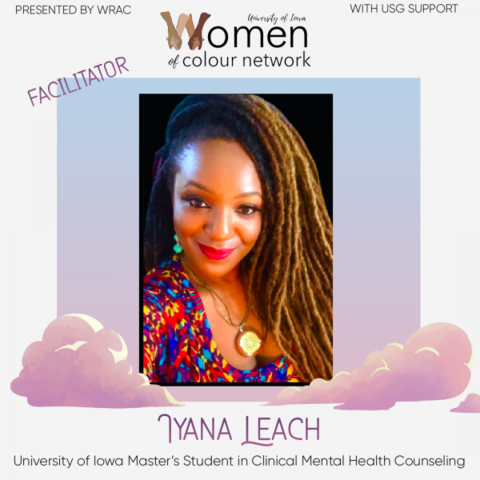 "I have always had a passion for understanding the nature of hope and the true potential of humanity. From a very young age, I experienced emotional suffering and poverty. I wondered what made me strong or weak at times? What was the driving force between success and failure or balance versus chaos? My lived experiences have inspired deep compassion for human suffering.
My humanitarian attributes led me to previously volunteer internationally with Operations Crossroads Africa, a nonprofit organization. Traveling to different countries has profoundly expanded my consciousness. I have witnessed people rise to extraordinary abilities despite experiencing social injustice or poverty. I sincerely believe we all have the power to tap into the higher power within ourselves and transform our reality if given the appropriate tools.
I am a student of several spiritual systems/technologies and ancient wisdom. I apply the ancient Kemetic wisdom of 'Man/Woman Know Thy Self' to my daily life and work. My life mission is to actualize my highest potential while helping others ascend toward theirs. I am currently a graduate student in the Clinical Mental Health Counseling Program at the University of Iowa. I am honored to be a mother of 2 beautiful daughters. Below is a list of my relevant but not limited to qualifications;​​
Certified Spiritual Coach Practitioner/The SOULution Coach Academy

Certified Advanced Usui Holy Fire Reiki Practitioner/The International Center of Reiki Training

Ordained Minister-Metaphysical Practitioner/International Metaphysical Ministry University Seminary"